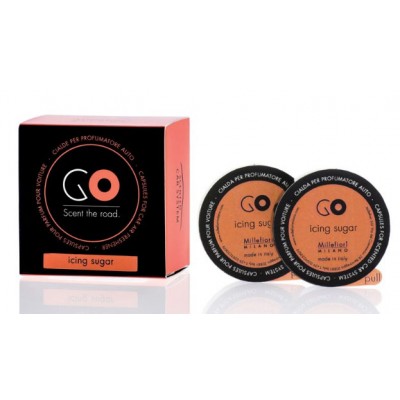 Millefiori Go
Capsules Refill for Car Air Freshener GO.
ICING SUGAR REFILL: a mouth-watering aroma of powdered sugar, which evokes memories of candy cotton.
Very journey has its atmosphere with Millefiori Go: a brand new scented capsules system available in six exclusive fragrances. Every capsule is thought to be placed and reused to your liking in different driving moments, with the possibility to adjust the fragrance intensity.
Each pack includes 2 scented capsules.
STAMPISSE S.a.s. - PORTA DELLA CAVINA Rivenditore autorizzato
a Montepulciano e Pienza
specializzato in fragranze e profumatori per ambiente (home fragrances)