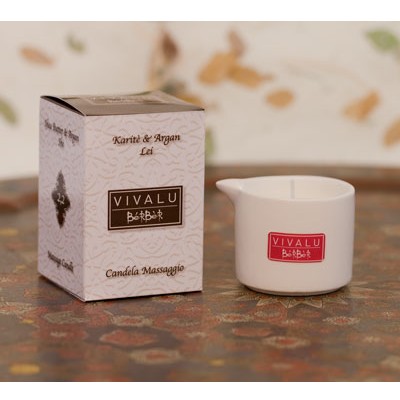 FEMALE MASSAGE CANDLE WITH ARGAN OIL
Massage candle with Argan oil and Shea butter: the functional principles of Karité and Argan give light and pleasure to the skin, a few drops create an ideal balm for a nourishing and moisturizing massage. The precious cosmetic ingredients contained in this candle are Lily, Sandalwood and Ferns and give life to a dynamic and young fragrance.
VIVALU BéRBèR is a total immersion in a world of perfumes, fine essences, ointments with ancient virtues, warm colors and flames of lighted candles. A world of soothing music and regenerating drinks, purification rituals practiced in hammams since time immemorial.
STAMPISSE S.a.s. - PORTA DELLA CAVINA Rivenditore autorizzato
a Montepulciano e Pienza
specializzato in fragranze e profumatori per ambiente (home fragrances)