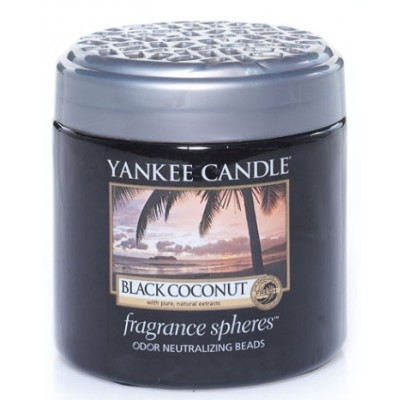 YANKEE CANDLE Fragrance sphere
BLACK COCONUT: Sunset in paradise...coconut, cedarwood and island blossoms promise a tranquility evening.
Fragrance Spheres are activated by the removal of the protective seal under the lid. As the fragrance is diffused into the air, the beads shrink! When all of the beads have dissipated, it's time to replace with another jar!
STAMPISSE S.a.s. - PORTA DELLA CAVINA Rivenditore autorizzato
a Montepulciano e Pienza
specializzato in fragranze e profumatori per ambiente (home fragrances)