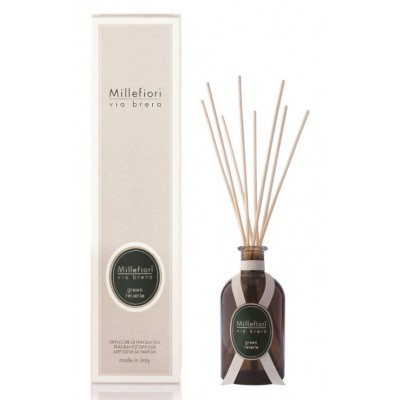 Millefiori Milano Via Brera Line
Fragrance Diffuser
Green Reverie: Timeless, fresh evergreen notes embody this sweet, balsamic aroma. The fruity and citrus top notes bring to life the sparkle of pine, cypress and fir balsam and reveal sensuous woody bottom notes.
Wooden sticks absorb the fragrance and spread it inside the house.
This diffusor persists from 2 to 12 months depending on the house's warmth and dimension.
STAMPISSE S.a.s. - PORTA DELLA CAVINA Rivenditore autorizzato
a Montepulciano e Pienza
specializzato in fragranze e profumatori per ambiente (home fragrances)