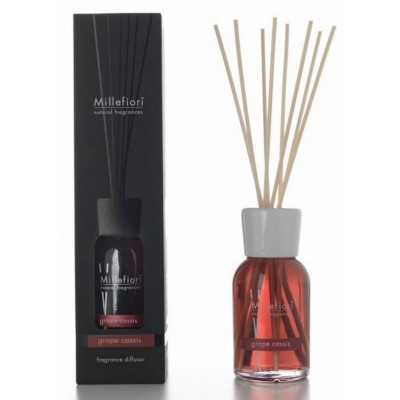 Millefiori Milano
Natural Fragrances 250 ml reed diffuser
GRAPE CASSIS : Around strawberry grape and cassis are revealed notes of citrus, floral and fruity notes of pomegranate, peach and vanilla.
The fund is sweetly woody and musky.
Wooden sticks absorb the fragrance and spread it inside the house.
This diffusor persists from 2 to 12 months depending on the house's warmth and dimension.
STAMPISSE S.a.s. - PORTA DELLA CAVINA Rivenditore autorizzato
a Montepulciano e Pienza
specializzato in fragranze e profumatori per ambiente (home fragrances)